EXPERTS IN LOG HOME RESTORATION, REPAIRS AND MAINTENANCE
Our services promise lasting beauty and deliver peace of mind
We guarantee an efficient and timely response from one of our office personnel within 24 hours of contacting our office. We look forward to hearing from you.

Maintenance
If you don't schedule time for maintenance, your logs will schedule it for you!
Keeping your log home structurally safe and in good repair requires yearly maintenance. We have specific services to meet all your needs.

Renovation
There's always room for improvement!
Log home renovations can include restoring an older home to its past glory, repairs that protect the house, or a wide variety of additions and enhancements.
Why you will love our log work
Here at Performance Log Finishers, our goal, no matter how big or small, is to provide quality work in making your log home great again.

Proficiency
Our deeply knowledgeable team of dedicated log-building experts can handle virtually all your needs on almost any type of log structure. Years of experience and in-depth know-how is your assurance that you get a craftsman level of quality for your home.

Attention to Detail
Our team possesses excellent attention-to-detail skills, which significantly impact job quality. We guarantee that our teams will handle every log home with the same skilled eye to ensure perfection.

Reputable
Rest easy knowing your log home is in good hands. Our company is one of the leading recommended contractors through well known stain suppliers like Perma-Chink Systems, Sashco, and many others. We also carry up-to-date certifications through the leading stain companies for contractor training programs.

Family-Owned Business
Performance Log Finishers strives to make every team member, including our customers, feel like family. Being a family-owned and operated business, we deliver security and peace-of-mind through purposeful leadership, a strong organizational structure and an intentional culture.
About Performance Log Finishers
"The greatest asset of a company is its people."

– Jorge Paulo Lemann
Performance Log Finishers is a family-owned and run business led by Ian Wenzel. With decades of experience maintaining, restoring, and building virtually every type of log home, he and his team bring a level of craftmanship just not seen much in modern times. Because of the team's years of experience and dedication to constantly learning and mastering new techniques and product applications, Performance Log Finishers is proud when our clients tell us we bring a noticeably higher level of knowledge and expertise to their log-home projects. We are a family here and we strive to bring other families together to enjoy their iconic log homes in all their unfolded glory.
We offer a complete array of services minus the red tape and bureaucracy you might encounter at a much larger company. Our client service is direct, personal, and friendly. Contact Performance Log Finishers, call 800-781-2551, or email us. View the brands we work with.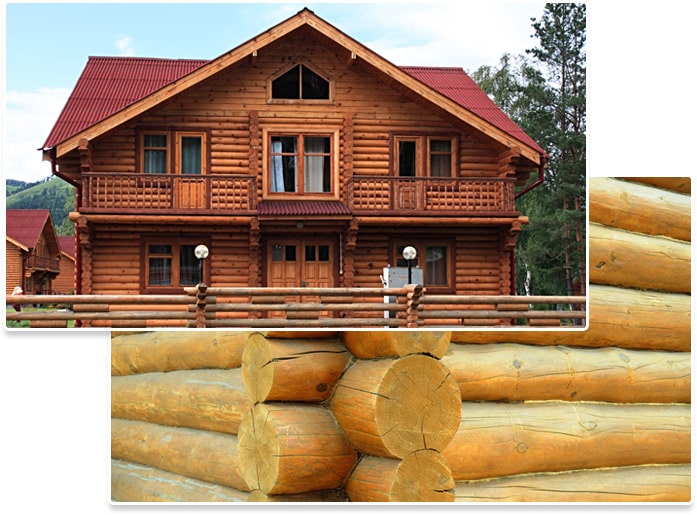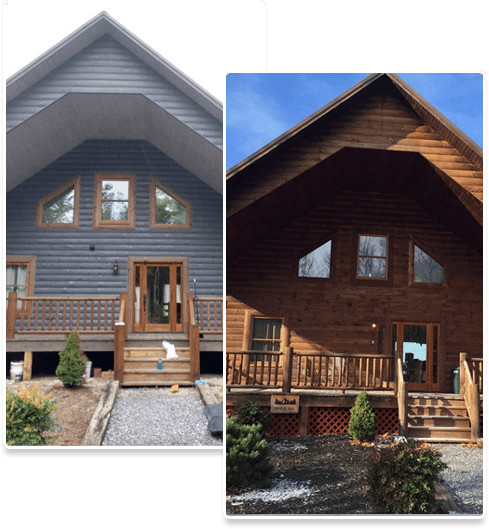 Our experienced team of dedicated log-building experts can handle virtually all your needs on almost any type of log structure in the Southeast United States.
*Restoration of your log cabin or home
*Routine maintenance of your log home
*Almost any of your other log home needs
*Chinking, sealing, & media blasting
*Insect damage repair & log replacement
*Pre & post-purchase log home inspections
*Log home storm damage repair
"Know what your customers want most and what your company does best. Focus on where those two meet."

– Kevin Stirtz
Performance Log Home

has a large service area across seven states.
States we serve include: Alabama, Florida, Georgia, Mississippi, North Carolina, South Carolina, and Tennessee. No matter your needs, our goal is simple – ensure the comfort and enjoyment of your log home for years to come.
Please pick up the phone and give us a call. You won't be disappointed!