Alabama Log Home Repair & Restoration
From the Appalachian Piedmont in the hilly north to the Gulf Coast in the swampy south, Alabama offers a variety of locations to choose from for your log home retreat. Before you have a chance to settle in and relax, however, you may want to consider ways to protect your cabin from invading critters and the occasional punishing storm. From seasonal tornados and severe wind gusts to torrential downpours and flooding, you will also need a recovery plan in case your home faces unpleasant damages.
It sounds like it is time to connect with a log home expert! At Performance Log Finishers, we guarantee to do our best in partnering with you to maintain, repair, and restore your cabin, depending upon your specific needs. Whether you are staying long-term or using your log home as a vacation getaway, we will work with you to make sure that your cabin remains in tiptop shape for you at all times.
We serve communities throughout the entire state of Alabama, including the following:
Birmingham, AL
Montgomery, AL
Mobile, AL
Huntsville, AL
Tuscaloosa, AL
Hoover, AL
Dothan, AL
Decatur, AL
Auburn, AL
Vestavia Hills, AL
Madison, AL
Gadsden, AL
Florence, AL
Bessemer, AL
Phenix City, AL
Grove Hill, AL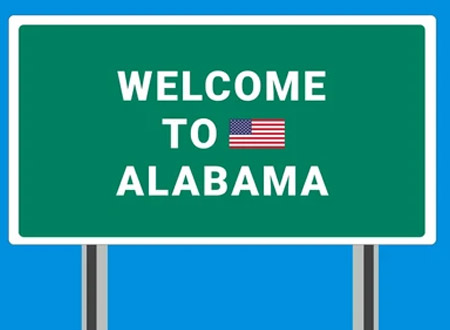 If you don't see your area listed above, please call us! Whether your home is located in the middle of the rolling pines or deep in a southern bayou, chances are that we are coming to a place near you very soon.
Our team at Performance Log Finishers is committed to continuing our history of providing quality service to all of our customers in all six southern states. Call us today at 1-800-781-2551 and let's talk about how to best maintain your Alabama log cabin so that it remains a beautiful retreat for you and your loved ones for years to come.
WHAT PEOPLE THINK

ABOUT US
"Performance Log Finishers are easy to deal with, communicate well, and care about the project and the owners. The crew was hard and hardworking. The two fellows cared about the project and took pride in doing it right. They worked very hard to ensure we were pleased. We enjoyed the time they spent working on our home. It was pretty warm the week they worked on the house, but it never slowed them down. They were both great guys, and we felt like they were family by the end of the project. Your company will be called if we ever need more work done on our home. The job done was outstanding, and it looks brand new again."
"My log home is less than nine years old, but Florida's brutal weather, hot sun, thunderstorms, and hurricanes were taking its toll on the cabin's exterior. Working grueling 12-hour days, Justin and Carlo restored my home to its natural beauty. Jason joined the crew during the last few days of the 10-day project and worked equally hard. The team did a complete restoration, and we couldn't be happier."