ABOUT YOUR LOG HOME EXPERTS
The Performance Log Finishers team, led by Ian Wenzel, has decades of experience in maintaining, renovating, and building virtually every type of log home. Because of our years of experience and our dedication to constantly learning and mastering new techniques and product applications, our clients say we bring a higher level of knowledge and expertise to log home projects.
Cut The Construction Red Tape
We offer a complete array of services minus the red tape and bureaucracy that you might encounter at a much larger company. Our client service is direct, personal, and friendly.
Why You Will Love Our Log Work

We use only the best and most effective building materials.

Possibly something about affordable costs and working with clients within their budget?

Possibly about partnering with the best brands to complete a job to 100% satisfaction?

Clients appreciate our accountability and reliability.
Performance Log Home has a large service area across 7 states. Our expert team can conveniently service residents in the following states:
Performance Log Finishers Partners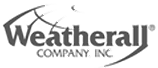 WHAT PEOPLE THINK

ABOUT US
"Performance Log Finishers provided excellent artistry in a very timely manner. I was delighted with the value for the price, quality, and appearance. They were very flexible with their pricing, terms, and agreements. Their crew members were very polite, knowledgeable, and trustworthy. They always left the job site clean when leaving at the end of the day."
"I hired Ian and his crew to repair, chink, and stain my log home. His work was outstanding. He paid close attention to the smallest detail and restored it to its original condition. He was very organized; each team member had their part of the job, and they worked like a precision machine. I would recommend Ian to any log homeowner."