Mississippi Log Home Repair & Restoration
Whether you are considering a spacious plot of land in the Delta or a new beach home on the Gulf Coast, Mississippi may be the perfect spot for your future log cabin. At the same time, you will need to make sure that you have a way to maintain your beautiful home throughout the years and protect it from any damaging hurricanes, torrential floods, unexpected tornadoes, and other natural disasters that are common in the Deep South.
Our team at Performance Log Finishers are ready to assist you with every one of your log home needs. No matter where you live in the state, we are on call to help you with maintenance, repair, and restoration projects, or simply to provide tips on how to make both the interior and exterior of your home last for its entire lifetime.
Take a look at the cities that we frequently visit:
Tupelo, MS
Columbus, MS
Jackson, MS
Laurel, MS
Hattiesburg, MS
Sledge, MS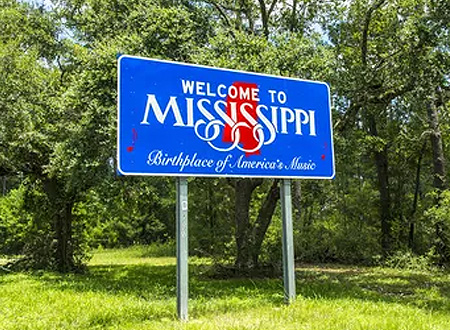 With years of experience dealing with cabins throughout the south and a team of experts who are committed to providing quality service for all of our customers, we are dedicated to making sure that your log home remains in excellent condition. We welcome you to give us a call at
1-800-781-2551
so that we can discuss all of your needs. Let's start a conversation about how to best care for your Mississippi log cabin so that it remains your lovely and sturdy retreat for years to come.
WHAT PEOPLE THINK

ABOUT US
"I hired Ian and his crew to repair, chink, and stain my log home. His work was outstanding. He paid close attention to the smallest detail and restored it to its original condition. He was very organized; each team member had their part of the job, and they worked like a precision machine. I would recommend Ian to any log homeowner."
"My log home is less than nine years old, but Florida's brutal weather, hot sun, thunderstorms, and hurricanes were taking its toll on the cabin's exterior. Working grueling 12-hour days, Justin and Carlo restored my home to its natural beauty. Jason joined the crew during the last few days of the 10-day project and worked equally hard. The team did a complete restoration, and we couldn't be happier."