From the Low Country resort island of Hilton Head to the serene shores of Lake Marion, a log home in South Carolina provides a quiet retreat where you can relax and explore the state's natural beauty. However, over time, the elements, from salt air to snow, can eat away at even the best-built cabin home. Left unchecked, this kind of damage can destroy your retreat, leaving it in ruins just as you're ready to visit.
In order to keep your South Carolina log cabin at its best, you need an expert with a long history of log home repair. At Performance Log Finishers, we've provided the best in cabin home repair, restoration, and maintenance to South Carolina's residents for more than a decade. Whether you need a simple log repair or a new roof, our staff will help return your home to its original beauty. We also offer an array of maintenance plans, so you can rest assured that your home will remain just as beautiful whenever you return to it.
At Performance Log Finishers, we serve communities throughout the state, including:
Columbia, SC
Charleston, SC
North Charleston, SC
Mount Pleasant, SC
Rock Hill, SC
Greenville, SC
Summerville, SC
Sumter, SC
Goose Creek, SC
Hilton Head Island, SC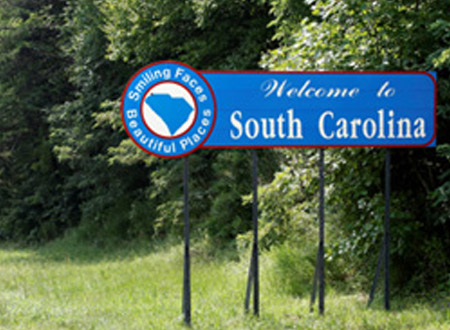 If you don't see your city listed here, call us. Chances are we serve your community.
At Performance Log Finishers, we're proud of our history of quality customer service and satisfaction. Call us at 1-800-781-2551 today and let us bring the beauty back to your South Carolina log home.
WHAT PEOPLE THINK

ABOUT US
"I hired Ian and his crew to repair, Chink, And stain my log home, His work was outstanding. He paid very close attention to the smallest detail and restored it to it's original condition. He is very organized, each person has his own part of the job to perform and they do it like a precision machine.
Ian starts work early each day and works late until the job is completed. Also, he is not one to add on cost as the job progresses unlike some contractors as they go through the job they say well you need this and you need that, and this will be extra cost. Ian does not work that way. He took a real good look at the house in the beginning, gave us an estimate for the entire job from start to finish and he stood by it. The estimate he gave us, Is the price it cost us. We were very happy with the results, The house came out Beautiful. I would recommend Ian to anyone who owns a log home. If you have any questions on Ian's ability or performance, Please feel to give me a call. At 352-629-3849."
"We bought our log cabin 4 years ago. It was a total wreck from years of neglect – carpenter ants/bees, water damage/staining from leaking roof and skylights, etc. But it was 6 beautiful acres with a private lake one hour from the city… Before we made the decision to tear the house down and start over, we met Ian and his team.
They literally "camped out" in the house for 6 weeks and totally stripped/stained and resealed the entire house! Four bedrooms, two full baths, great room, kitchen, hallways and the entire outside- including a wrap around deck- was refurbished and protected. And Ian has stayed in touch every year-he just checked on us and this past summer re-sealed the home's exterior.
The house is our weekend refuge from our insanely, busy work week. We are there almost every Friday night. The stress just melts away as we pull onto our road and see the perfect house up on the hill overlooking our lake.
It's great to know we have someone like Ian if we have any issues. He's always reachable and does a great job!"