Our team at Performance Log Finishers is dedicated to helping you learn everything you need to get started on a new build and care for your existing log cabin for years to come. Take a look at our following tips and contact us if there is a topic that you would like us to address.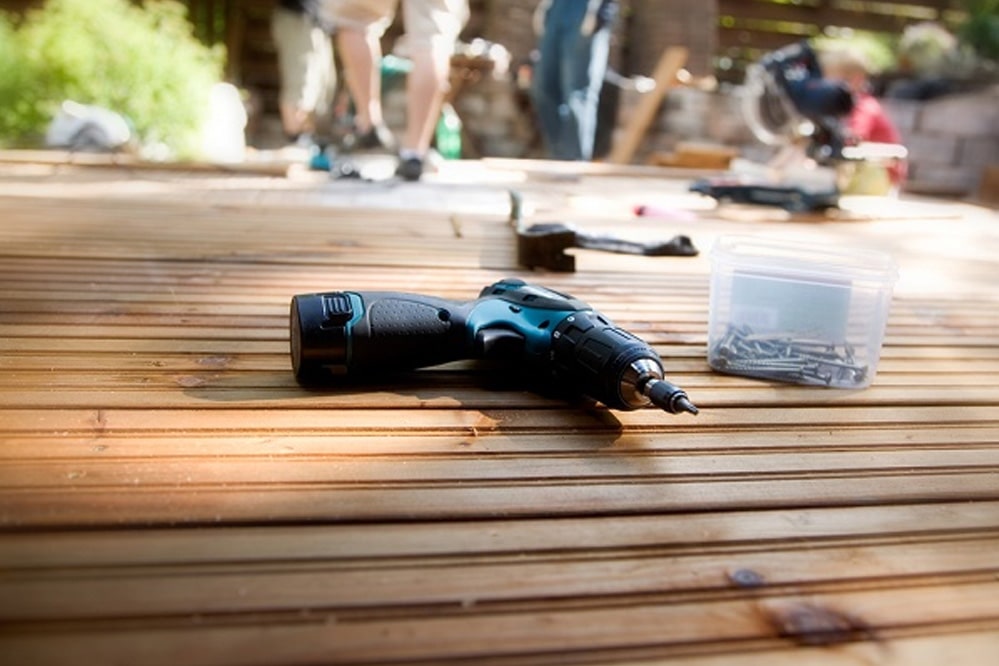 All log homes need a deck or porch as a standout feature of their home to define what lies within. With summer about to arrive, everyone is ready to soak up the warm weather and enjoy the outdoors. Nothing is better than a log home deck to add value to your property and also allow you and your family to make use of it frequently to get the most of the great outdoors. Before you start digging, you have to plan and design your deck to go well with your log home. Here are some tips to keep in mind before building your dream deck for your log home: Location: Decide on where the deck should be located on the house. With the average outdoor area about 17-18% of the square footage of the entire house, it is important to think of the deck as any other room. The parameter of the deck should be at least 2 feet away from the window to avoid looking out onto a rail. Function: A deck can serve many...
Questions You Should Ask Before A Log Home Restoration
Performance Log Homes recommends that you should know the answers to these questions before beginning on the restoration project of your log home gets for the best results.
Who is the manufacturer of the log package?
What species of log has been used?
Have additions been made to the original structure?
What materials have been used in maintenance applications so far?
Who constructed the structure and how old is it?
Are there any known problem areas? Any known coating or sealing failures?
What should the structure look like when you're done?
What is your workable budget to restore my log home?
Is there a priority list for the work?
The most important three questions that you should be clued in on before a log home restoration project are:
What methods are used to remove the existing finish?
What is the estimated cost of a log home restoration?
How long does it take to finish restoration work?
What Methods Are Used To Remove The Existing Finish?
The three methods currently in use for removal of any existing finish on your log home are sanding, media blasting or sanding and each offer unique benefits.
Ozzying (Sanding) uses an osborne brush or buffing pads at changing speeds of right angle grinder.
Media Blasting is performed with corn cob granule, glass, walnut shells, or food grade baking soda.
Chemical Strippers -This step of removing an existing finish from your log home requires the greatest amount of time in the restoration project. It is very important to get this right and strip off any existing finish completely so that you have a clean canvas to work on.
As a log home owner, do due diligence before selecting one of these methods. You will need to work out which method would suit your budget and needs best. When hiring a pro, do check out the contractors past work to get a clear picture of what the end result may look like.
Wood is a robust natural material that despite its durability is subject to ongoing changes from external natural forces. The biggest threats affecting the beauty and endurance of log wood are the potent natural forces of moisture and sunlight. While these two natural elements do not affect the surface of your logs, they do create the right conditions for more destructive forces to be unleashed against your log wood home. Depending on the conditions faced by your log home, it is possible to take certain precautions to prolong the life and beauty of your home. Keep Logs Dry Many people mistakenly believe that using particular species of log wood that have natural decay resistance will help their log home last for decades without the need for any regular maintenance that comes with owning...
Building your own log cabin or purchasing one can be quite a challenge to undertake in itself but with myths about log cabins aplenty, it can seem even more arduous. While buyers should consider the potential pitfalls of their purchase, it would be wise to sift the truth from the lies. These myths usually come from misinformed sources and more often from people who have never owned or a rented a log cabin. This article will try and put to bed a few common myths surrounding log cabins. Log Homes Can Rot Easily As long as log homes are constructed properly from kiln-dried, pre-treated logs to resist both shrinkage and damage from termites, then it is not likely to rot any faster than other homes made with wood. Logs can crack as they dry out and from temperature fluctuations but this is no...