Our team at Performance Log Finishers is dedicated to helping you learn everything you need to get started on a new build and care for your existing log cabin for years to come. Take a look at our following tips and contact us if there is a topic that you would like us to address.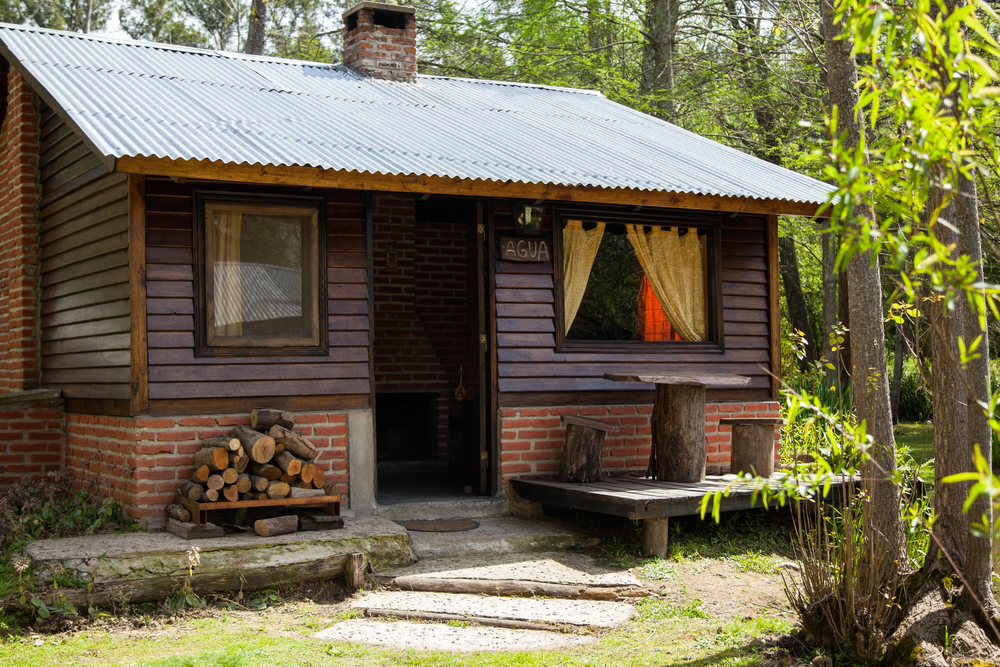 There are a number of roofing choices available to complete your custom log home and make it look stunning. Besides the aesthetics, obviously you want your roof to be durable, long lasting and also within your budget range.  And it can be anything from simple roofing to a unique customized style. The final decision comes down to the style of your log home and location. The decision typically comes down to the style of your log home, location and budget. Consult your log home builder or general contractor before you make a choice because it will affect your log home living. Do it right the first time around to avoid any nasty surprises in the future like a leaky roof.   1. Metal Roofing Metal roofing systems (steel, aluminum, zinc, copper, and an assortment of alloys) are an extremely popular option for its contemporary and modern look. Metal roofing is available as shakes, shingles,...
Questions You Should Ask Before A Log Home Restoration
Performance Log Homes recommends that you should know the answers to these questions before beginning on the restoration project of your log home gets for the best results.
Who is the manufacturer of the log package?
What species of log has been used?
Have additions been made to the original structure?
What materials have been used in maintenance applications so far?
Who constructed the structure and how old is it?
Are there any known problem areas? Any known coating or sealing failures?
What should the structure look like when you're done?
What is your workable budget to restore my log home?
Is there a priority list for the work?
The most important three questions that you should be clued in on before a log home restoration project are:
What methods are used to remove the existing finish?
What is the estimated cost of a log home restoration?
How long does it take to finish restoration work?
What Methods Are Used To Remove The Existing Finish?
The three methods currently in use for removal of any existing finish on your log home are sanding, media blasting or sanding and each offer unique benefits.
Ozzying (Sanding) uses an osborne brush or buffing pads at changing speeds of right angle grinder.
Media Blasting is performed with corn cob granule, glass, walnut shells, or food grade baking soda.
Chemical Strippers -This step of removing an existing finish from your log home requires the greatest amount of time in the restoration project. It is very important to get this right and strip off any existing finish completely so that you have a clean canvas to work on.
As a log home owner, do due diligence before selecting one of these methods. You will need to work out which method would suit your budget and needs best. When hiring a pro, do check out the contractors past work to get a clear picture of what the end result may look like.
Settling from wood shrinkage is a natural characteristic that you should be prepared for in a log building. In fact, anticipating it and building for it during construction can help homeowners or builders tackle it well. Most wood shrinkage and settlement around doors, windows and vertical posts cause energy efficiency problems and take up time and expense in maintenance. There is cause for concern about construction quality rather than structural integrity with settling. What is Log Home Settling? The dynamics of a log home should allow for shrinkage of logs over time and it is not even unique to log homes, as this is common even among stick-built homes. The cylindrical shaped wood fibers often shrink in the radial direction as they dry out causing the logs to contract in radius,...
Log home owners are most drawn to the unique and natural characteristics of logs. Log structures are appealing to the eye, touch and also their innate strength. The most important question that comes to people contemplating investing in a log home is the kind of wood that is best suited for log home construction. There are many wood species, each with distinctly different characteristics. The species of wood best suited for your log home construction will depend on a number of factors, such as building style & design, geographic location, and project needs. History is proof that all wood species can be used for home construction, within certain limitations. Wood being produced from a living tree, possesses physical and material properties that are different from any other...